The weekend has arrived! Yippidy-do-da-day! D is going to catch a game at the Rose Bowl with a co-worker, and I'm going to fine tune my window shopping and couch sitting skills. I plan on making a lot of headway. Hope you all have something fun or relaxing waiting for you this weekend!
I feel like fall is the ultimate gift buying season, between Christmas and a ton of birthdays. So, this week Friday Finds is more like a gift guide, for someone else or for you! 🙂
I feel like everyone has a foodie in the family these days. This cookbook would be great for the travelling foodie.
I think this almond butter would be a great homemade present for family and friends. You could put it in a cute jar and tie a little raffia around the lid. Done!
Although it isn't technically a gift, I think this Apple Pie Sangria would be a great addition to any holiday gathering.
I would say this is great gift for a brother-in-law, but I like it for myself. I love the leather scales on this flask.
These Salted Caramels would be a great gift for someone far away. Just order them and have them sent to their door.
My sister, Annie, would love this Beef Jerky. They have a few flavors to choose from.
I love this camo vest. Usually camo isn't my thing, but I really like this one. It would be great for an outdoorsy girl.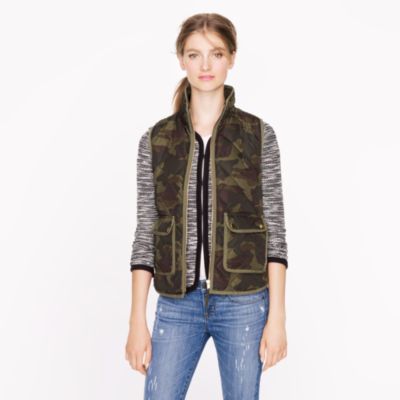 I think this candle would be great for a girlfriend. You could give it as is, or make a little gift basket.
If you have a dog lover on your Christmas list, check out this shop. These leashes are really pretty….and made in the South.
These mixing bowls are so pretty. Anyone that's spent time in the kitchen knows you can't have too many.
Need an idea for a fitness fanatic? Or someone who is looking to get motivated? Check out this fitbook?
Hope you have a great weekend! 🙂