Whoop-whoop! It's FRIDAY! Congrats on making it to the weekend. 🙂 Hopefully y'all have something either exciting or relaxing planned for the next couple days. We are taking the relaxing route this weekend and sticking around the house for some football and game day food.
If you, too, are planning on a laid back weekend, here are few links I found this week. The fall and winter are full of so many birthdays in our families, and then Christmas is so quick to follow that Friday Finds seems to lean towards a gift guide. Although it's not on purpose, hopefully it's helpful. Enjoy!
I think these little lip scrubs would be a great stocking stuffer.
This store is definitely on the pricier side of things, but this belt is so pretty. . .and it's on sale! 🙂
Jillian Michaels Yoga Meltdown. This is definitely my favorite workout of the week. It was harder than I anticipated, and moved at a fast pace. Great workout if your feeling fatigued and sore or just need something new.
I love this travel kit. Personally, I think it could be for guys or gals, either way it's beautiful and unique.
Ok, this pie pan would be super dangerous around here. I never make pie, because that's a lot of sweet for two people. But this little guy serves two. This gives me reason for at least one pie a week. 🙂
I reeeeealy want one of these apple peelers. Considering the apple orchards are so close to us, I think this would come in handy. Especially if I had a pie plate for two like the one above. 😉
I think my dad and D would both like this Vintage Tabletop Scrabble game. It's be cool to have for obvious purposes, but it's so beautiful, too.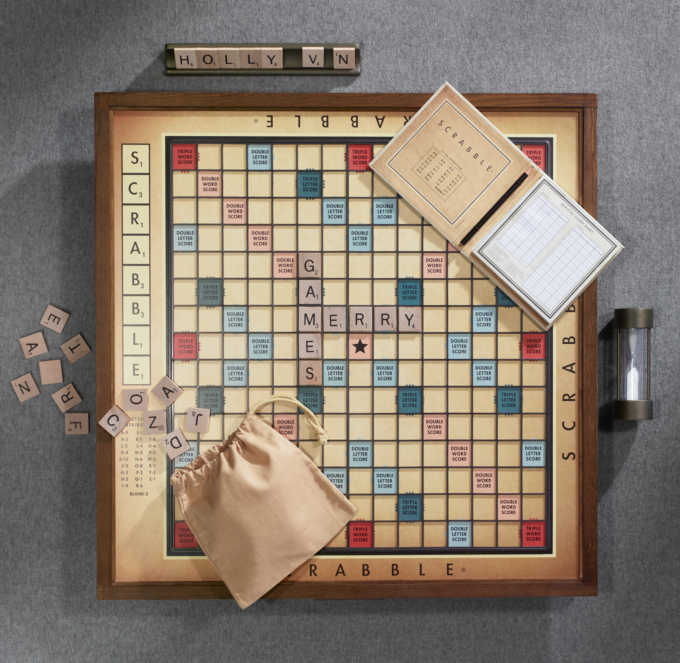 If you're a hopeless romantic and have half an hour to burn, this video is pretty cool. It's a little unrealistic for most budgets, but sweet nonetheless.
I think this Pom-Pom Scarf Tutorial will be one of my next projects. It's so cute and has step by step instructions along the way.
I watch The Chew on ABC whenever I can, and this week I saw Michael Symon's Eggs in Avocado. It looked so fresh and delicious. Might have to create a version this weekend.
Oh man. These need to be on my feet right now. These house shoes look so cozy! They're made of wool and salmon skin. A little strange, but I'm on board with that.
These leather watches are pretty, timeless, and simple. They're handmade and somewhat affordable.
These Vintage Pearl and Brass Earrings are so pretty. They would be a great gift for a lady in your family. . .or for yourself.
Hope y'all have a great weekend!